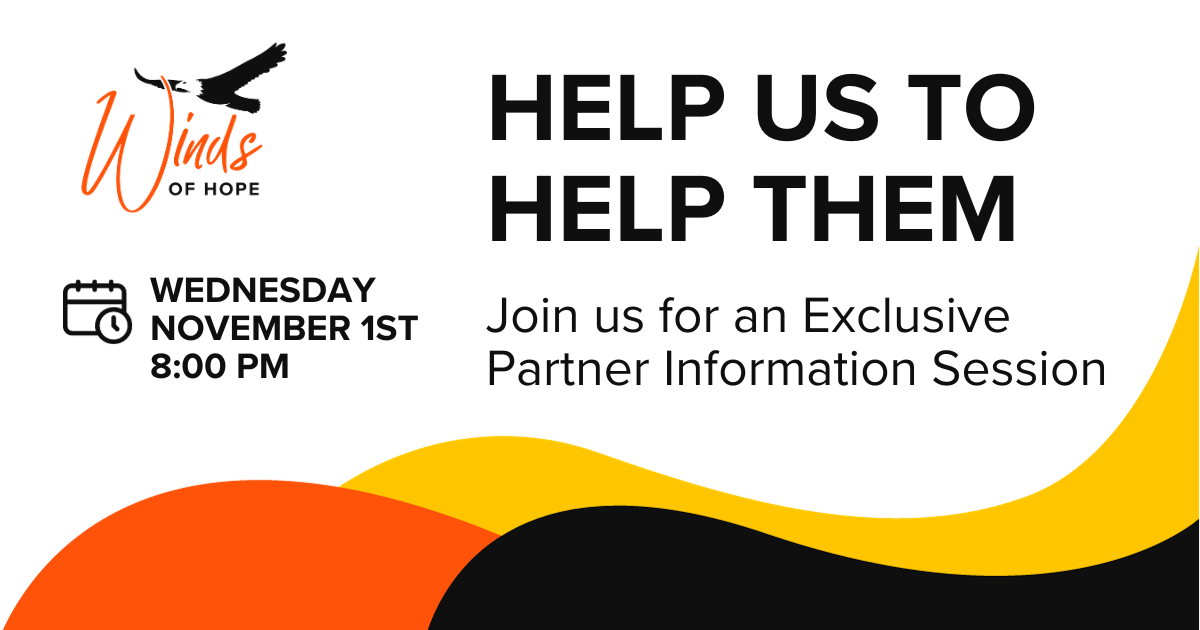 In the spirit of hope and transformation, you're cordially invited to our exclusive Winds of Hope Virtual Partner Information Session. Discover the power of collective giving, witness the impact of our initiatives, and explore how you can become a valued partner in our mission to elevate lives, one heart at a time.
Join us for an inspiring evening where you'll learn about our mission to foster change, growth, and comprehensive development in underserved communities. Through educational initiatives, humanitarian aid, and community outreach, Winds of Hope has touched the lives of many, spreading smiles and creating opportunities.
Come, be inspired, and be the change. Your presence can make a world of difference. Together, let's elevate people to new heights.